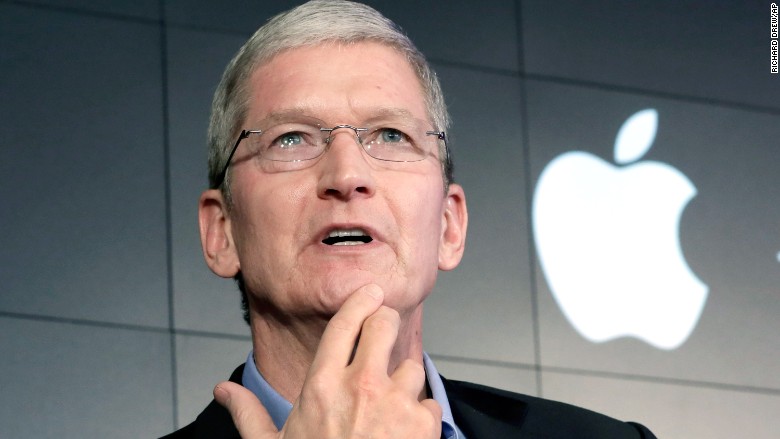 Walking through the corridor to our interview room, Tim Cook stops to gaze at a framed photo on the wall.
When Tim Cook visited Ireland in November 2015, the looming issue of a €13 billion tax bill was not even on the horizon, or at least we knew nothing about it. This comprehensive interview given to technology journalist Adrian Weckler for the Irish Independent, Tim Cook speaks about privacy issues, the Chinese factories that Apple products are manufactured in, the future of cars and the fact that he plans to 'free' himself of all his money.
The launch of the iPhone 7 this month has caused some controversy with the 'courageous' (according to Phil Schiller of Apple) step to remove the earphone socket. The new phone has met consumers halfway by including new headphones and also an adapter allowing regular headphones and earphones to be plugged into the lightening port. Also at the launch he announced the introduction, later this year, of the wireless earphones that they are calling 'Airpods'. Again these were received with mixed reaction with some unusual tweets on Twitter. Has Apple lost its taste in the eyes of some evangelists?
Being the wealthiest company in the world with almost $800 billion dollars in cash, Apple can perhaps afford to be pointed and do what it wishes. Maybe in years to come we will heralded the death of the 3.5mm jack plug and 'old' headphones. Maybe we will see them go the way of videotape and analogue. Or will we see a resurgence in later years similar to the rise of vinyl.
With the announcement of the iPhone 7 ét al, there was no mention of Apple cars. That is not surprising for two reasons; Apples infamous secrecy and the fact that an electric car probably takes a little more effort from the boffins at Apple under the direction of Sir Jony Ives. Big difference between a phone and a car, I guess!
When asked about the car by Adrian Weckler in interview, his response was typically vague:
"I don't have anything to announce about our plans," he says. "But I think there's some significant changes in the automobile industry over the next several years with electrification and autonomous driving. And there's a need for a focus on user interface. And so I think there's a lot of changes that will go on there."
Suffice to say Apple is in the news this month for good and for bad, some might say. When (not if!) they sell a truck load of new iPhones that $13 billion might not seem so much to Apple. There is no doubt that it would do fantastic things for the Irish economy in the short term, what would it mean in the long term for Apple and others like them who are based in Ireland creating employment and availing of favourable corporate tax rates.
In finishing, have a read of the interview at the link below and see what Tim Cook had to say to Adrian Weckler.